As we boarded the flight, we were scared. We were supposed to spend a month with each other. We'd been lifelong friends but we always used to squabble, and at that point of time, we were in another one. We didn't know if we could survive each other for one whole month. We reached Rome the next afternoon. The wheels of my suitcase broke. And miraculously that made us stop. As we both dragged the heap across the airport, I knew everything would be alright. I met my best friend, in my friend that day.
We reached the railway station, and were struggling with the address of the hostel. We didn't know where to go. I called the Hostel. The owner answered the call. He was the sweetest man, he came down and carried my suitcase till my room. I met a helpful man in that Italian.
We freshened up and opened the window. I couldn't believe I was in Rome, in Europe. We went out into the lounge. An Indian girl was using the laptop. We couldn't believe it. It was true, Indians are everywhere. She said that she and her friends, three girls were there on a 40 day trip. They invited us for dinner with them. We were less nervous after meeting them. I met three daredevils in those girls.
One of our roommates was a 15 yr old Australian girl who had taken six months off, after school to travel the world. She'd lie down reading the Lonely Planet guide, and eating stuff she got from the grocery store. She was beautiful. I met my envy in that girl.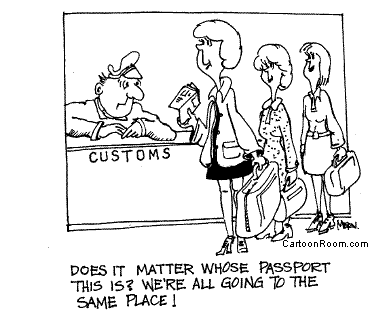 Another roommate was a Malaysian Muslim Lawyer, a 31 yr old woman who was travelling Italy alone. She had just returned from Venice and excitedly explained to us about an island near Venice. We asked her if women travelling alone was frowned upon in conservative society like theirs. She said it was, but she wore her hijab wherever she went. I met a brave woman in her.
From Rome, we went to Frankfurt, where we had planned to stay with a friend of mine. He picked us up at the station, opened up his home, shopped, cooked and took amazing care of us. He was a friend, but that day I met someone who I could always count on.
Being Vegetarians, we hadn't eaten properly for days. My friend suggested we find out where the Gurudwara is in Amsterdam and have langar there. We found the place, it was already late, almost 6 in the evening. It was closed. We were so disappointed. We were about to turn back when a Sardar who was walking on the opposite side stopped and asked us. We told him that we were there to see the Gurdwara. He called up a person inside, made them open the place and served us food, food so good. I met my culinary saviour in the Sardar that day.
Next day, we went to the Keukenhoff gardens. An Indian family was in the bus with us. A typical family, the parents asked us what we did and got very excited when we said we're engineers, somehow the word itself awakens all the dreams in Indian middle class parents and nightmares in their children. They gave us their cruise tickets because they didn't have time to go. I met a cliched family and free 60€ that day :)
We wanted to go to the ATM, we asked for directions. We had to go near the Herengracht canal. We were asking people how do we get to "Heren-great". A Dutch man we spoke to, taught us how to use our throats to make the "Heren-GraaCHt" sound. It was pretty funny.
Our next stop was Brussels. We were supposed to stay with another friend but she ditched us at the last moment. She met us the next day, and was very apologetic. She had changed, a lot. She was alternatively rude, and sugary sweet. I met a homesick, slightly depressed soul in my friend that day.
Our final destination was Paris. We had booked ourselves into a hotel. The only hotel on our whole Itinerary. We were paying 70€ per night. At that price, we were expecting a nice surprise. Surprise it was, more like a shock. The hotel was in one of the most crime ridden areas of Paris,and the owner told us to take a cab and directly get down in front of the hotel if we were running late. Our room didn't have a toilet for shit's sake, and the common toilet had a chain instead of a flush. We were conned royally. That day I met a hustler in that stupid Hotel owner.
We went to the Palace of Versailles the next day. An Indian guy asked us to take his solo picture posing in front of the palace. We asked him if he'd gone in. He told us that it'd take a long time and he had to get back to his office. Office!, we gasped. Yes, he'd been deployed onsite for one month and he was so bloody overburdened with work that he'd seen only the inside of his office and hotel room from the past week. He went out for half day every sunday and took pictures in front of famous places and uploaded pics on facebook so that his family won't be disappointed. He was of course, a software engineer. I met my OMG!-I'll-turn-into-this-guy scary future myself in him.
We met a lot of people in that trip and everyone was different. In a way, I met myself in that trip. I was changing from a confused, troubled girl into a confused, troubled girl who could do anything that she wanted to. The important thing is to want something. And that trip, it solidified my WANT to travel, to travel alone, to plan excitedly, to go off the beaten track. After getting back from Europe, I have made impromptu trips to places closer home, and every time I come back, I am all set to go again.
This is my entry to the Indiblogger- Around the world with Expedia contest :)